Inkonova
Autonomous Mapping and Inspection Robotics with Automated Analytics
Inkonova
Autonomous Mapping and Inspection Robotics with Automated Analytics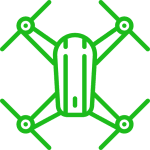 Real-time laser mapping, the complete solution for underground exploration
Access GPS-denied, constricted and inaccessible zones
Laser based Beyond-Line-Of-Sight (BLOS) operation with Dual SLAM
Integration in mining automation systems and routine flights
Inkonova offers real-time, underground mapping and data acquisition technologies unlike any other. Safe and efficient inspection, mapping, and data capture underground is now possible with our real-time, 3D visualisation innovations. Our agile, smart-drone technologies give you real-time access to areas that range from just below the surface, to deep, dangerous and previously inaccessible. We utilise non-GPS localization, SLAM and 3D pointcloud generation tools. Unleash your team's exploration capabilities with Inkonova!
What We Do
Inkonova has pioneered the only real-time mapping and data acquisition tools for underground mining. Our technologies are the most cost effective, agile, and time-efficient tools available on the market to survey and visually inspect underground tunnels and formerly inaccessible areas. Exploring beyond-line-of-sight gives true all‑around awareness!
Operational Benefits
Simultaneously survey and map underground while tracking your device beyond line-of-sight. Mapping remote areas is now a quick, simple, and affordable process! Inkonova's real-time mobile-mapping offers many operational benefits:
INCREASE SAFETY OF HUMAN WORKFORCE
INCREASE OPERATIONAL EFFICIENCY & EFFECTIVITY
ACCELERATE PRODUCTION TIME
MINIMISE EXPLORATION RISKS
OPTIMISE SEARCH & RESCUE MISSIONS
UNLOCK FULL POTENTIAL OF INACCESSIBLE AREAS
The most cost-effective and time efficient way of inspection, mapping & data acquisition in underground mining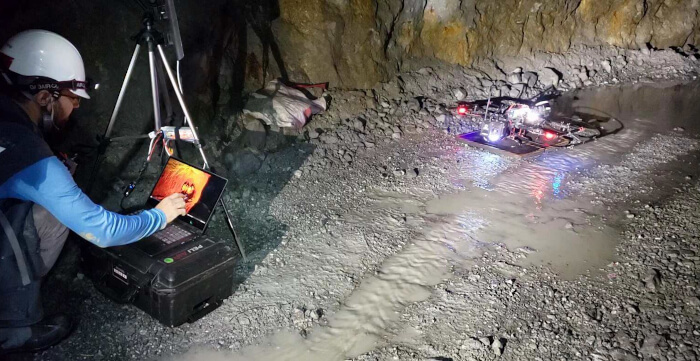 Schedule A Demo
Contact RAMJACK Technology Solutions today to learn more about Inkonova technology, along with our full suite of solutions developed to increase productivity and improve safety at your mine.